Sparkling wine is unique in that it is made from wines by means of secondary fermentation. The grapes undergo double fermentation. To bring the cuvée (consolidation of basic wines) after it has rested to a second fermentation, so-called tirage liquor is added. It consists of quality wine with diluted sugar and an addition of a noble yeast culture.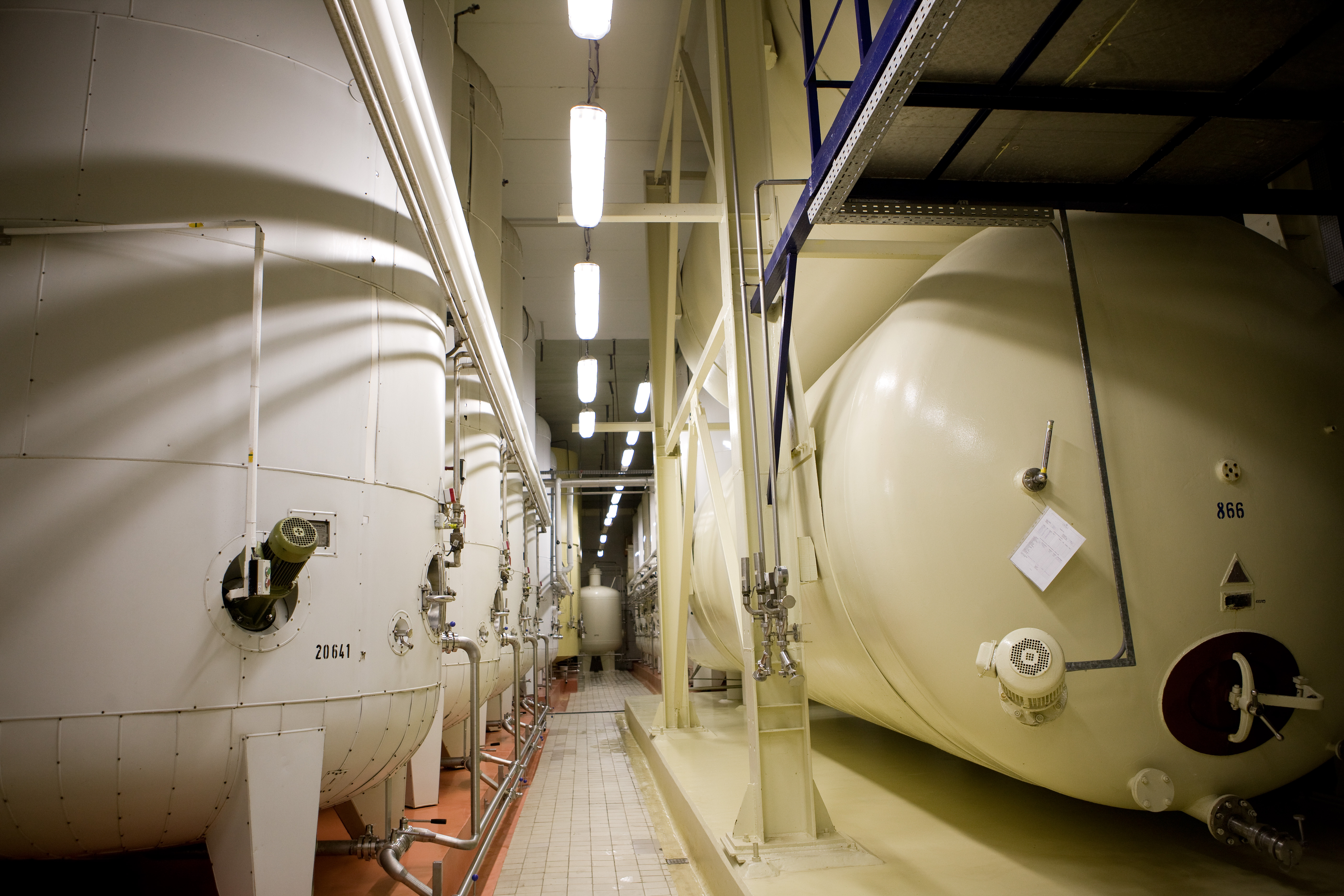 The Charmat method differs from the traditional method in that secondary fermentation of ready wines does not take place in the bottle, but instead in large fermentation tanks.
Grapes' aroma captured in a bottle
After secondary fermentation has been completed the wine will age for at least six months. In the final production stage yeasts are filtered and expedition liquor is added. Then the wine is bottled.
This method is less demanding compared with the traditional method in terms of time. The benefit of this method is that the wine aroma remains fresh and intense and the end product is of better quality and consistency. The Charmat method is employed to make all Hubert Grand and Hubert Club sparkling wines.
More about making methods of our sparkling wine: