People at Hubert J.E., s.r.o.
The people at Hubert J.E. believe in the tradition and true wine mastery. During more than 190 years of its history the Company has always employed skilled wine masters. Today Hubert employs wine professionals at its Sered plant and makes more than 7 million bottles per year.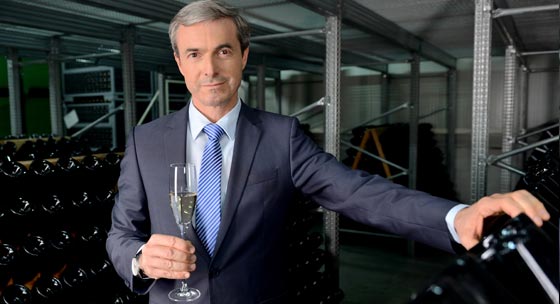 Peter Krúpa
Managing director
After graduating from the Slovak Technical University in Bratislava I started my professional career at financial institutions, in the capital market and in the insurance business. Since 2001 I've been the managing director at Hubert J.E. responsible mainly for finance, purchasing, IT, production technologies and personnel. I like history, sports and harmonious lifestyle. At work I strive to combine system-based task solving with creativity and team work. I want Hubert J.E. thanks to its unique nearly 200-year history to keep its leadership among Slovak wine producing companies in terms of high quality, sales, innovations, brand communication and positive perception by our customers.
Hubert Sparkling wine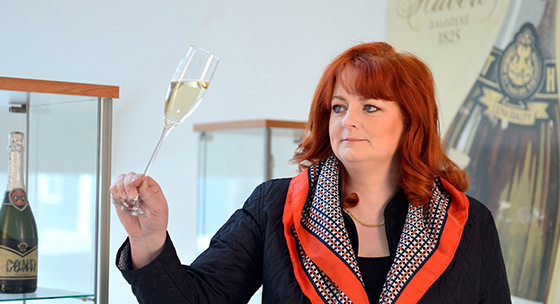 Ingrid Vajcziková
Lead enologist of Hubert J.E.
Production of wine is my love, hobby and life. I studied wine production at Faculty of Chemical Technology in Slovak University of Technology in Bratislava. Since the successful graduation in 2000, I worked in several wine companies. I gradually became a recognized expert with international experience. The position of the lead enologist of Hubert J. E. I got in September 2009.
Hubert Sparkling wine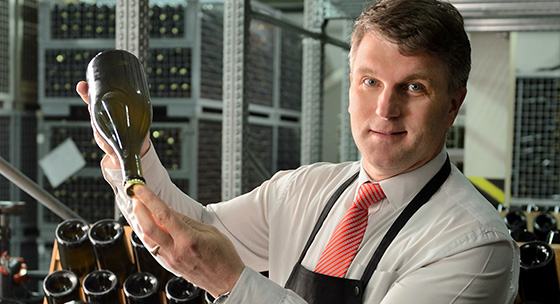 Juraj Kordiak
Sommelier of Hubert J.E.
Originally I come from Trnava. I have many years of experience in gastronomy and breweries. Currently I apply this expertise at Hubert J.E. I started to work with the Company in May 2006 and gradually moved up the ranks to become the lead sommelier and team leader for gastronomy. I'm in charge of mainly sparkling wine tasting. At the same time, I represent the Hubert J.E. brand at prestigious events and sommelier competitions. My favorites are sparkling wines and also the Riesling still wine.
Hubert Sparkling wine